Jenifer Cupples
We are so excited to introduce Azarue's bride, Jenifer Cupples, this week! Jenifer and Derek met at a Mexican restaurant when they had a get together with some mutual friends. They didn't actually talk that night, but a few days later they connected and the rest is history!
On December of 2016 at The Roosevelt hotel in New Orleans Derek proposed and Jenifer was ecstatic, of course she said "YES!" Jenifer was so in love with the location and time he chose to propose, because during Christmas time, it is one of the most beautifully decorated places in the city and it couldn't have been more perfect! She couldn't wait to spend the rest of her life with the man she loved!
8/12/2017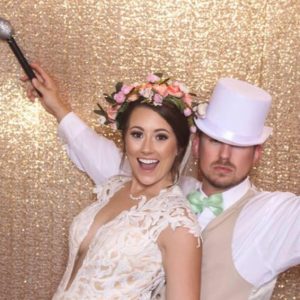 It came time for Jenifer to go wedding dress shopping and can you guess where she decided to go? Azarue's of course! After trying on many dresses, she knew she found THE dress when she didn't want to take it off! The smile on her face said it all! Could you blame her? Her dress is STUNNING!
Her favorite part about her dress was the train! It is so unique, and she had never seen anything like it before. It made the dress!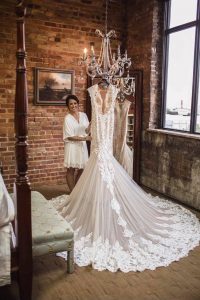 Pinterest quickly became Jenifer's best friend when it came to figure out what she wanted for her wedding! She started gravitating toward a specific look and after that it was easy to decide what she wanted everything to look like! She wanted to have a lot of greenery with gold and blush accents! It turned out beautifully!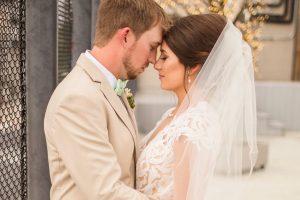 The big day came fast! They chose to get married at the Remington Suite Hotel and Spa in Shreveport, she couldn't imagine a more perfect venue for her wedding!
The list could go on forever, but from the dress, the first kiss, the stunning venue, beautiful cake, amazing food, all the dancing, the fun photo booth, the best wedding party ever, the sparkler send off, and most importantly MARRYING her best friend….
Jenifer could only describe her wedding in one word: MAGICAL!
I thank the stars above
That we share this love me and you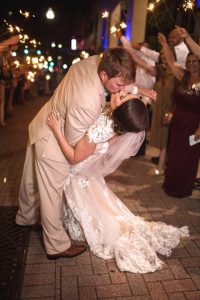 Dress: Azarue's Bridal & Formal
Photographer: Southern Shutter Photography
Videography: Sky Pixel Weddings
Makeup: Megan Waggoner
Hair: Lindsey Cupples
Florist: Adcock and Associates
Venue: Remington Suite Hotel & Spa
[llas_like id="3″] [llas_share id="3″]
[DISPLAY_ULTIMATE_SOCIAL_ICONS]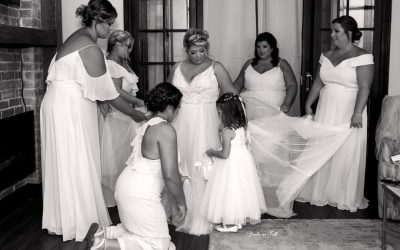 Morgan Bravo's Elegant Vintage Wedding By: Sarah Ramsey We are so excited to introduce Azarue's bride, Morgan Bravo, in this week's blog post! Morgan's wedding was absolutely stunning in every way with an extraordinary venue, a sentimental first look, and an exciting...
Follow us on Instagram @azarues
[ap_instagram_feed]