Founded in 1976, family owned and operated for three generations, Azarue's has been a premier salon respected in the bridal fashion industry for decades.
No Appointment Required. Stop in and visit our relaxed setting without the pushy, high-pressure sales tactic.
We believe the entire process should be fun, easy and enjoyable for the bride and her family.
No Ordering Required. All of our wedding dresses are available to purchase and take home the same day. Avoid the stress of shipping delays and waiting 10 months for your dress to arrive.
Wedding Dresses, size 0-30 in stock! Headpieces, veils, jewelry and all the accessories for the bride.
We also carry dresses for the Mother of the Bride/Groom.
VOTED BEST BRIDAL SHOP
"Found my perfect dress! Chelsea was amazing. I couldn't have asked for a better experience. She was attentive to not only me, but my group of friends. She upheld some special requests that I made and knew exactly how to help me find my dress. She listened to my concerns and wishes. And she was just a joy to be around! It was like I had a long time friend as my stylist! My friends loved her as well. Azarues has a top notch Stylist with Chelsea. I am thrilled with my dress and the experience!"
-Melanie D.
"The service here is amazing! The stylists truly feel like family and take the time to get to know you and your style! 
-Hannah W.
"This was such a fun and great experience for me. I am so happy that I was able to find my dress here and within my budget. I hope all brides get to feel as special as I did at Azarues!"
-Kylee B. 
"I had the most wonderful experience here! I found the wedding dress of my dreams and loved the bridal fitting area."
-Lacie B.
"I had such a wonderful experience with Azarues Bridal and Formal. I definitely recommend this place. They have tons of dresses that fit within your price range, variety of styles and they are willing to go out their way to find exactly what you want. Totally worth the appointment, I said yes to a dress!"
-Victoria F.
The Azarue's Experience
We offer a fun and relaxed environment, without the high-pressure sales. We believe the entire process should be fun, easy and enjoyable for every customer.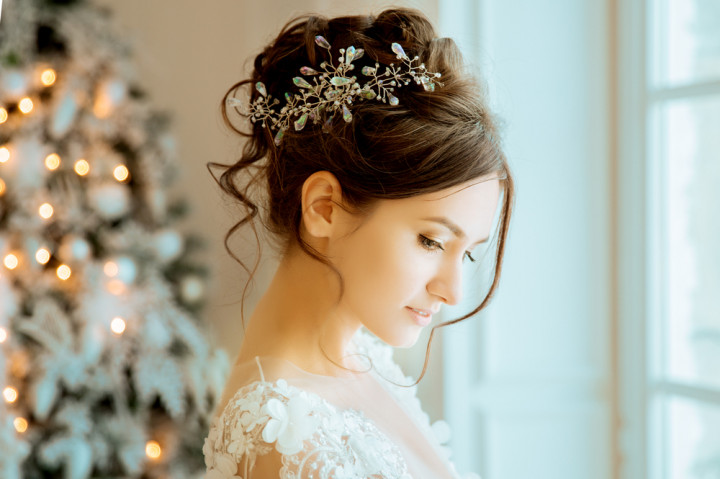 Let Us Help You Find "The One"
The perfect bridal gown is waiting for you in Bossier City, LA
The day you find your wedding dress will hold a special place in your heart. Years from now, you'll remember the excitement you felt standing in the bridal shop with your mother and closest friends – your wedding finally felt like it was coming together.
Azarue's wants to make the experience even more memorable, so come to our shop to find the perfect bridal gown. We believe the process should be carefree and fun for everyone involved, so we won't pressure you to buy a dress if it's not "the one."
Get ready for your special day – find your bridal gown at our shop in Bossier City, LA.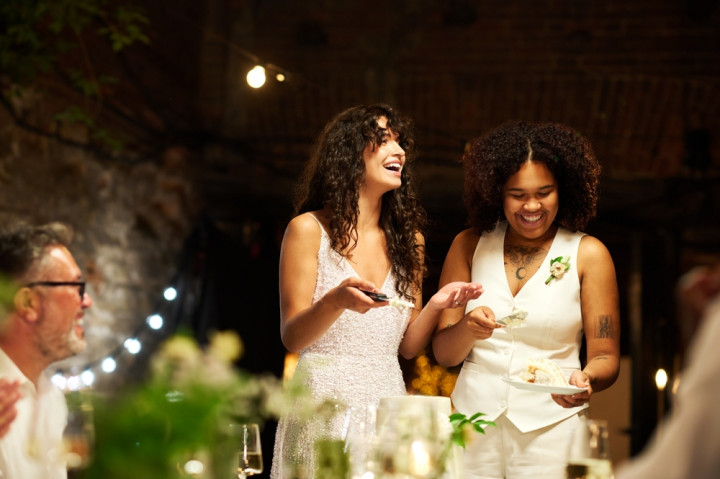 When you walk into our bridal shop, you're walking toward your future
Now that you have the perfect life partner, it's time to find the perfect dress. As you browse our selection of elegant dresses, we'll make you feel like royalty. We'll help you find a dress that matches your unique style while you sip a glass of champagne. You can even shop for:
Mother-of-the-bride dresses
Silk robes for the bridesmaids
Headpieces, veils and jewelry
We only take one group in the store at a time, so get your bridal party together for a day of fun. If you call ahead of time, we'll hand-select a few dresses we think you'd like. Your dream dress awaits – come to us for bridal and mother-of-the-bride dresses today.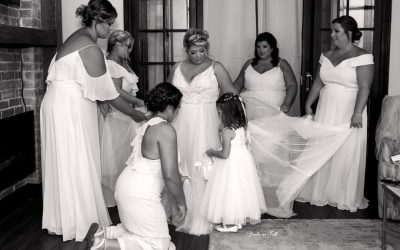 Morgan Bravo's Elegant Vintage Wedding By: Sarah Ramsey We are so excited to introduce Azarue's bride, Morgan Bravo, in this week's blog post! Morgan's wedding was absolutely stunning in every way with an extraordinary venue, a sentimental first look, and an exciting...
Follow us on Instagram @azarues