National Bridal Sale Event 
Join us for the biggest sale event of the year, July 9th – July 30th
Our BIGGEST SALE of the year!!  More than 200 wedding dresses included, plus veils, headpieces and bridal accessories.
 🦋 The NBSE is FIRST COME, FIRST SERVED! No appointment required!
 🦋 Come Prepared To Purchase!!  We are unable to hold gowns 
🦋 Register Now! Brides who have registered in advance will have first access to the Sale!  
 🦋 CLOSED Sunday & Monday
**For brides that wish to look at other wedding dress options not included in the sale, APPOINTMENTS ARE REQUIRED, please visit our appointment page to submit your appointment request**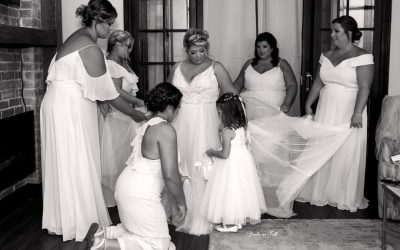 Morgan Bravo's Elegant Vintage Wedding By: Sarah Ramsey We are so excited to introduce Azarue's bride, Morgan Bravo, in this week's blog post! Morgan's wedding was absolutely stunning in every way with an extraordinary venue, a sentimental first look, and an exciting...
Follow us on Instagram @azarues